Mobility scooter sales and rental company serving Pigeon Forge, and the Great Smoky Mountains area.
"We keep ya movin'!"
At Scooter Sales and Rentals, we offer a quick and simple way for you or a loved one to enjoy complete mobility.  You can quick reserve online at scootersalesandrentals.com. If you liked your RENTAL and want to TAKE ONE HOME….No problem!

We have a very knowledgeable sales team that can help you select the perfect mobility scooter that fits your needs. From small transportable to large luxurious models, our selection is sure to impress! It's time to stop worrying about how you'll get where you're going, and focus on being there.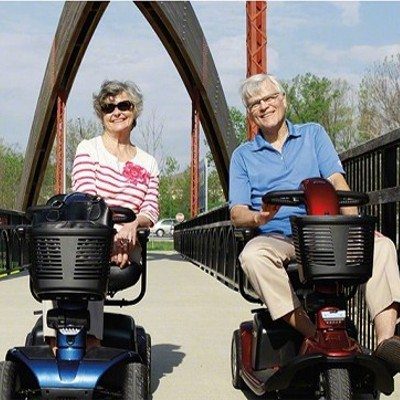 We Proudly Support our Military!